Configure Gmail Account in Zimbra without any Trouble
In this blog, we are going to give a perfect solution for those users who are thinking of switching from Gmail to Zimbra desktop. So, read the article till the end and get the best way to migrate or configure a Gmail account in Zimbra account with The ultimate email backup solution – Email Backup Wizard
Gmail to Zimbra Converter to Configure Gmail Account to Zimbra – 
The Gmail to Zimbra Converter is a professional tool to configure Gmail account in Zimbra directly. The tool is efficient to convert Gmail to Zimbra along with attachments. With this software, you can configure Gmail to Zimbra in bulk. It has a very simple interface suitable for all type of users. Also, Gmail to Zimbra converter has a lot of features that make the process to export Gmail to Zimbra very easy. By following just a few steps, you can configure Gmail account in Zimbra.

How to Configure Gmail to Zimbra Desktop ? – Expert Solution
1. The first step is to run the Gmail to Zimbra converter. From the given list of email source, choose Gmail option. Now, enter the login details of your Gmail account and click on Login.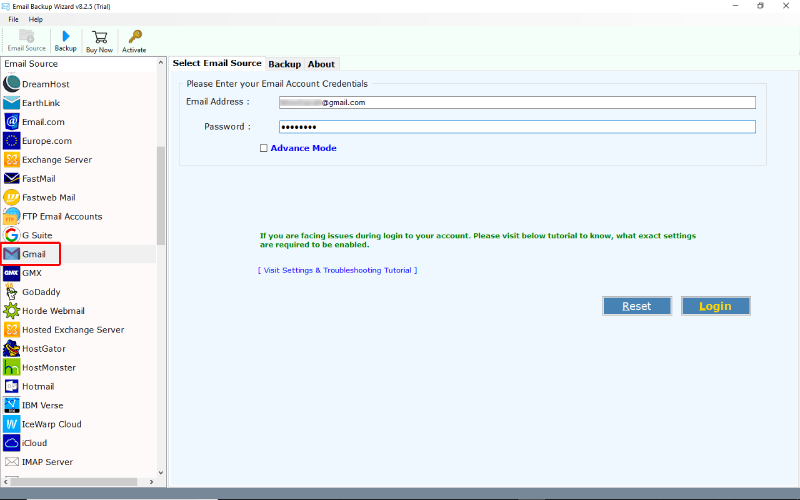 2. Now, choose the files to configure Gmail to Zimbra. From the list of saving options, choose Zimbra here.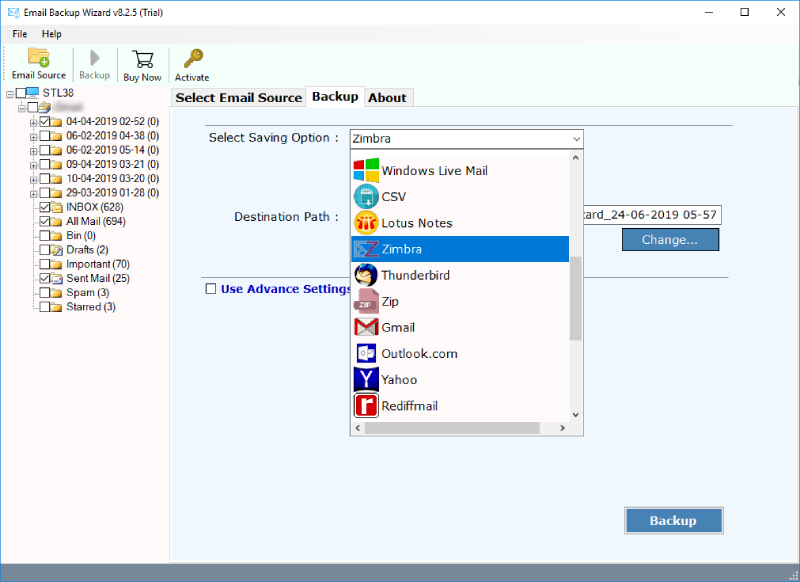 3. Once you select all the required options, click on Backup. In the end, the tool will show a completion message saying process completed.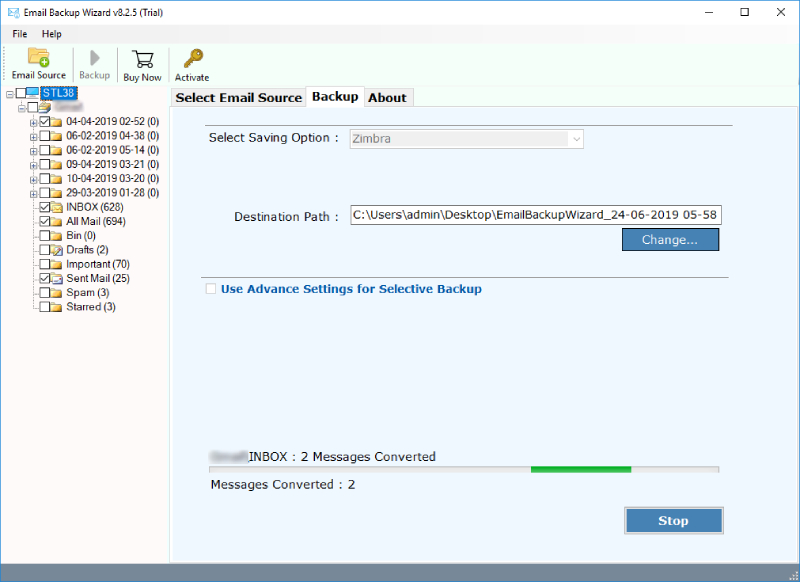 Manual Method to Export Gmail to Zimbra
First of all to configure Gmail account in Zimbra, you have to install the Zimbra email application on your machine. Once it is installed click "Add New Account" option.
Now, select the Account Type. For Gmail, select Gmail from the options list.
Enter Gmail account credentials and then click "Validate and Save" to configure Gmail to Zimbra.
If you found any problem while processing then checks that IMAP access is enabled in Gmail's setting.
Please keep in mind always that an option of "Less secure apps" is on for the configuration of Gmail account with Zimbra.
Now, a window will appear to synchronize all the Gmail account data with Zimbra desktop >> click on the option Launch Desktop.
When the data got synchronized then you easily use your Gmail account with Zimbra.
Why Convert Gmail to Zimbra?
Undoubtedly, Google Gmail is the most popular web-based email client service available to manage and organize the data. On the other hand, Zimbra is a free as well as an open source email application which is developed by Zimbra Inc. In addition, it also has a commercially supportive version that has components of closed-source.
There are several benefits provided by Zimbra due to which users want to configure Gmail account to Zimbra account.
You can easily read and receive email message even without the internet connection.
The best thing is that you can compose the emails without the connection of the internet and send them too. Zimbra application will automatically send them when once it is connected to the internet.
Unlike, a Google Gmail profile user interface Zimbra application does not come with unwanted advertisements.
Final Words
Download the Email Backup Wizard to convert or configure Gmail account to Zimbra desktop. In the above blog, we have also described the manual way to accomplish this task. So, you can go with the solution to configure Gmail to Zimbra that fulfills your expectations.