How to Import Opera Mail to Thunderbird ? – Reliable and Secure Solution
Are you in a need of importing Opera Mail to Thunderbird account fast and securely? If so, your search for the best solution to migrate Opera Mail to Thunderbird ends here. In this technical era, converting Opera Mail into Thunderbird account is not a difficult task. The digital platform is flooded with third-party software. The difficult task is to select the most appropriate tool for the migration process. For this reason, we have come up with the most professional and complete solution for Opera Mail to Thunderbird migration. But first, let's see why users want to import Opera Mail to Thunderbird.
An Excellent Solution to Import Opera Mail to Thunderbird
MBOX Migrator is a perfect solution to migrate Opera Mail to Thunderbird without any technical knowledge. The converter is capable of handling large amounts of data and completes the migration task in a couple of clicks. The tool to import Opera Mail to Thunderbird is an expert in the complete conversion of Opera data such as emails, calendars, and contacts. The software runs autonomously and does not filter or store your personal information. It is the best risk-free product. Also, this Email Backup Tool has the ability to migrate unlimited data from the Opera Mail account to Thunderbird email client.
Firstly, download Opera Mail to Thunderbird Exporter on your machine.

How to Migrate Opera Mail to Thunderbird ?
Install and run Opera to Thunderbird Converter for the migration process.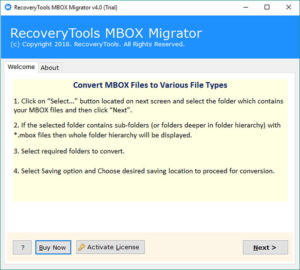 Select File / Folder according to your needs. If you select the Folder option, you can perform a bulk conversion from Opera Mail to Thunderbird.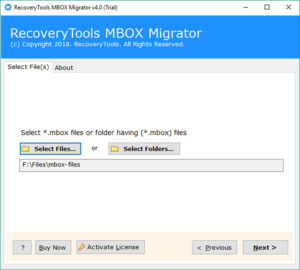 Now, select Thunderbird as the Saving option to import Opera Mail to Thunderbird.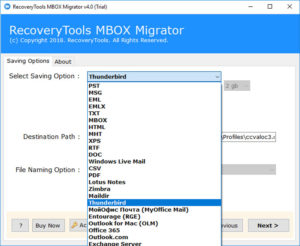 Choose the destination path to store your data after the conversion. Then, click Next.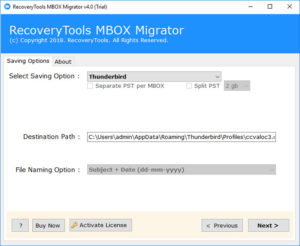 The conversion of Opera Mail to Thunderbird is in process. Once the process is completed, a completion message will appear on your screen.
Opera Mail Vs Thunderbird
Opera Mail is a mail client developed by Opera Mail Suite. It is compatible with most email clients such as Gmail, Yahoo, Outlook, WorkMail, AOL Mail, etc.  Opera Mail used the SMTP protocol to send emails and POP3 and IMAP to manage the elements of the mailbox.
Thunderbird is one of the most famous and powerful open source email clients available for free. It is a cross-platform application used by multiple users on Mac, Windows, Linux OS devices. Also, it is compatible with all types of webmail services. Thunderbird has a clear and simple interface. It provides significantly amazing features that give a perfect user experience.
Some most Outstanding Features of MBOX Converter
1. The software preserves the original structure and e-mail properties. It protects properties such as from, bb, cc, to, of Opera Mail while the conversion process is performed.
2. Opera Mail to Thunderbird converter allows you to preview the data in the Opera Mail files before the final conversion.
3. The product allows you to save all the data in the desired location.
4. The application is an easy-to-use solution that successfully manages Mozilla Thunderbird migration data. The tool is known for its fast speed and 100% safe conversion.
5. The utility is a standalone application. It does not require any external application to move Opera Mail to Thunderbird account.
6. The tool is compatible with all Windows Operating Systems. Also, it is compatible with all versions of MS Windows without problems.
7. It comes with a trial version that is available for free. This helps users verify functionality without paying money. With the trial version, you can convert 25 Opera Mail files to Mozilla Thunderbird.
Client's Review

Software is very easy to use and is professional. I used this software to convert my mailbox and that of my father that contains data in TB. The software converted all the data without losing any information. It is very flexible. Amazing product and a big congratulations to the whole team for developing a great thing!

– Liara Holas, England

Qué funcionalidad fácil y suave. Llego a conocer este producto a través de búsquedas en internet. Tiene una interfaz simple que también menciona el procedimiento paso a paso. Convertí mis datos completos sin ningún problema.

– Cyrus George
Few Closing Thoughts
Email migration is a specialized task that requires professional management. In the above write-up, we have explained an easy solution to import Opera Mail to Thunderbird. Opera Mail to Thunderbird Migrator is a complete professional tool. Moreover, you can easily rely on its operation. This software has been used to complete multiple migration projects for users and the organization. The application is 100% free of any risk and provides accurate results.