Migrate cPanel Email to Office 365 Using Email Backup Wizard
"Hello, I need help in cPanel to Office 365 migration. When I started a bulk import, I have got so many errors like authentication error, IMAP access disable. I have entered the right credentials and follow all the required steps but it shows the same error. If anyone know about how to import cPanel to Office 365 email account then please recommend me as it is very urgent."

"In our organization, there are around 53 employees. Now, we are planning to move to Office 365 account. We want to migrate emails from multiple accounts to Office 365. Please let me know the process to migrate cPanel to Office 365 along with all the properties."
To resolve such type of queries to import cPanel emails to Office 365 account, we would like to recommend the ultimate and professional third-party application. We know that lots of services are available on the internet but most of them do not ensure accurate migration. Here, we have given an appropriate All-in-One Email Backup Tech Solution: Seamless migration and Convert Email Files.
Download the utility to import cPanel emails to Office 365 account.

The tool allows you to migrate multiple email accounts to Office 365 without facing any type of issue. This software is completely free from any type of risk. It has the ability to perform the migration by just following these simple steps.
How to Migrate cPanel Email to Office 365?
Install and run the cPanel email to Office 365 migration software and select IMAP Server Option form the left panel.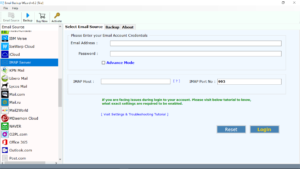 Enter the required credentials like email address, password, IMAP Host and click on Login button.
Now, check the account whose emails you want to export. Choose Office 365 as the saving option and enter the credentials of the Office 365 account for cPanel email to Office 365 migration.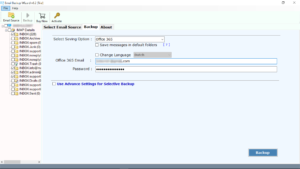 Lastly, click on the Backup button to begin the migration from cPanel to Office 365 account. Wait until the process to export cPanel to Office 365 account gets completed.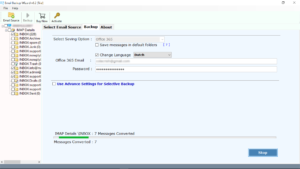 After following these simple steps, users can get complete and effective migration from cPanel to Office 365 email account directly. Also, the tool comes with so many attractive features to make the migration more impressive.
Benefits of Using cPanel to Office 365 Migration Software
1. Save as Default Folder: This amazing features of cPanel to Office 365 converter keeps the Internal System Folder Hierarchy Preserved. When a user enables the checkbox for it, the software will save the resultant emails to the same folder as it was in the source email account.

2. Advanced Filter Option: One can also take the help of Advanced Filter Option to order to sort the email messages. Using this feature, users can easily select the specific date range, from, to, etc. This feature will save time and space.

3. Select Required Language: The cPanel to Office 365 migration tool gives multiple languages for the user's ease. One can select the language as per their requirements.

4. Migrate Selective Account Folder: Using Email Backup Wizard, users can easily perform the selective conversion from cPanel Webmail to Office 365. They just need to check the account folder they want to move into Office 365 account.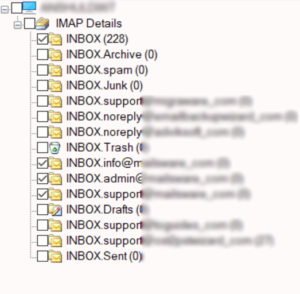 5. Migrate Email Attachments Too: The tool not only migrate emails from cPanel to Office 365 account but it also converts email attachments.
6. All Windows Compatible Software: cPanel to Office 365 conversion tool successfully supports all the editions of Windows Operating system. Users can install it on any Windows OS.
7. Free DEMO Facility: Email Backup Tool also came up with the Free DEMO version. Using this freeware, one can easily understand the complete software working and functionality.
Final Words
Moving from cPanel to Office 365 can be very simple with the help of cPanel to Office 365 converter. It is a fruitful utility in order to get unlimited conversions. Both technical, as well as Non-Technical users, can perform cPanel to Office 365  migration without any external support as it has a very simple GUI.