Migrate Emails from Apple Mail to Office 365 Directly – Know How
"An apple a day keeps the doctor away." Who does not know about this apple? I eat it daily. Not only because it keeps me away from the doctor. It's my mini breakfast.
Well, the word "Apple" is not just the nutritional space that rules us. American company Apple Inc. is one of the pioneers in their respective fields. It has successfully incorporated its technology and cutting-edge products into global dominance.
Apple products have always been designed for our way of working as well as for our way of life. This may be true for most of its products, but not for Apple Mail.
Apple Mail is the default email client provided with every Mac. I have used it for 2 years. I'm not a huge fan of the brand. I switched from PC to Mac according to the needs of my organization.
I work in a multinational company as a general manager in Newyork. I manage company data and its employees. I learned how to access Apple Mail on my initial days. It was not difficult. Initially, I was very involved in customer management and at the conference. However, in the last 6 months, I manage customers with Apple Mail. And every time I opened it. Apple Mail seems to test my patience and finally pissed me off.
Common Problems with Apple Mail
Here, I listed the behavior of Apple Mail that violates good mail hygiene.
Apple Mail delays up to 30 seconds in showing mailbox.
Some Apple Mail preferences have been compromised, including preferences that are useful for security, so re-check them.
The password of some types of email accounts is deleted and must be redone.
The unread mail icon shows 8 unread messages, but only one is displayed.
Apple Mail emits sporadic beeps for no apparent reason.
Switching between mailboxes in Apple Mail can take up to 30 seconds.
A half-second delay after deleting the email.
In Apple Mail, the search is almost unusable, even for the simplest.
I decided to reduce this headache and move from Apple Mail to Office 365. The one I used in my previous company. You must be thinking here, Why I have directly jumped to Office 365. It's simple, Office 365 amazing features.
Why Choose Office 365?
Office 365 features such as access to online mailboxes, calendar, meeting, invitations, and more. Make professional tasks well organized and systematic.
Office 365 connectivity is fast in comparison to Apple Mail.
MS Office 365 provides access to email, contacts, calendars, and more from any web browser and anywhere in the world.
Office 365 application comes with all MS Office programs with cloud facilities.
It comes with the latest security features and patches.
I searched on the internet to know that if there are users like me who wanted to migrate Apple Mail to Office 365. After going through various forum sites, I saw various queries or users who wanted to import their mailbox files from Apple Mail to Office 365.
I explored a lot for the perfect solution to migrate Apple Mail to Office 365. The exploration for the solution made me puzzled because there were many solutions on the web to migrate from Apple Mail to Office 365.
At last! I got a solution for Apple Mail to Office 365 migration namely MBOX Migrator. This software was the most appropriate for my requirements. But then my mind was all occupied with various questions.
I contacted the support directly to clear all my doubts related to Apple Mail to Office 365 Migration. During the conversation with the technician, he told me that the software provides a free demo version that I can use to completely understand the software.
After using the demo edition, I invested in the tool that converts files of Apple Mail to Office 365. My investment proved to be right.
How to Convert Apple Mail to Office 365 Account?
Download and install the software:

Run the software and select Add Files or Add Folder option.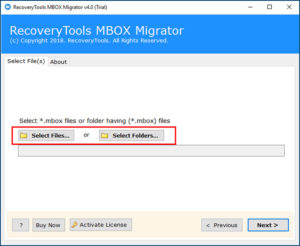 The software will provide you the complete path then click on Next button.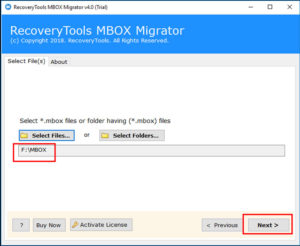 Select that folder which you want to migrate into Office 365 account.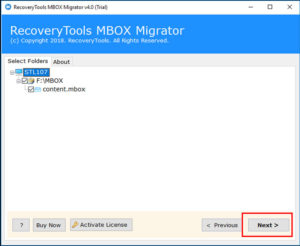 Select Office 365 email account as saving option.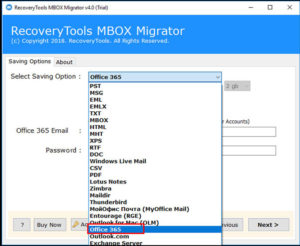 Enter Office 365 credentials and click on connect button.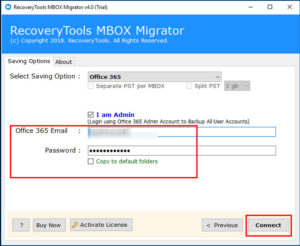 The Final Words
Migrating from Apple Mail to Office 365 is not an easy task. But with this software, I have migrated my 20 k emails without any problem. It takes a few moments to perform the data migration from Apple Mail to Office 365. The best thing I have found is that data integrity is kept intact after migration.