How to Migrate IBM Verse to Gmail Account ? – Know Complete Solution
In this article, we are going to explain the step by step instructions to migrate IBM Verse to Gmail account. Nowadays, so many users are looking for a solution to import IBM Verse into Gmail/G Suite. So, this post will help those users to get an accurate solution in simple steps.
Recommended Solution to Migrate IBM Verse to Gmail Account
There is no manual trick to move IBM Verse email messages to Gmail. So, we have given a direct solution to convert IBM Verse to Gmail. The utility can easily import emails from IBM Verse into Gmail account without any chaos. Also, this software is specially designed to migrate IBM Verse to Gmail in a simple method. It just needs account credentials of both accounts to directly import complete mailbox data from IBM Verse into Gmail. The IBM Verse to Gmail Migration Tool does not leak any information of your account while conversion.
The tool is totally a safe and secure solution and gives 100% accurate solution without corrupting or losing any kind of information. The software comes up with simple steps making the migration process effortless. Download the IBM Verse to G Suite converter on your system.

How to Import Emails From IBM Verse to Gmail / G Suite ?
In order to import IBM Verse mailbox database to Gmail account directly, firstly download the Email Backup Wizard. Install and run it on your Windows-based machine and then follow the mentioned steps:
Go to Email Source list >>select IBM Verse >>enter Account Credentials and hit Login.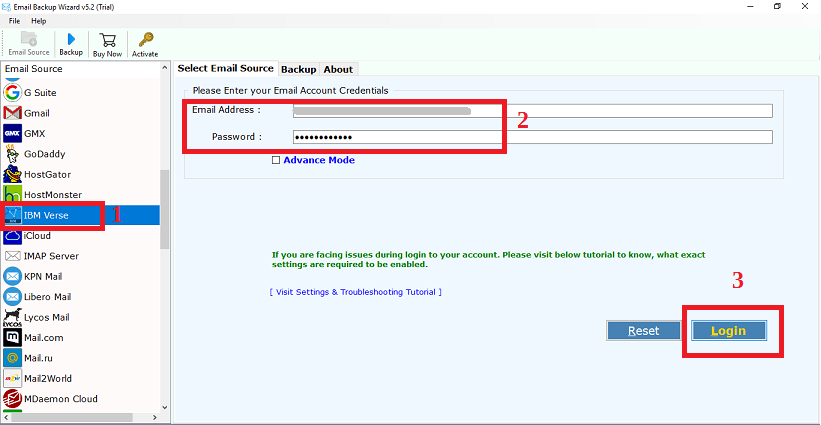 Here, the software starts analyzing IBM Verse account folders.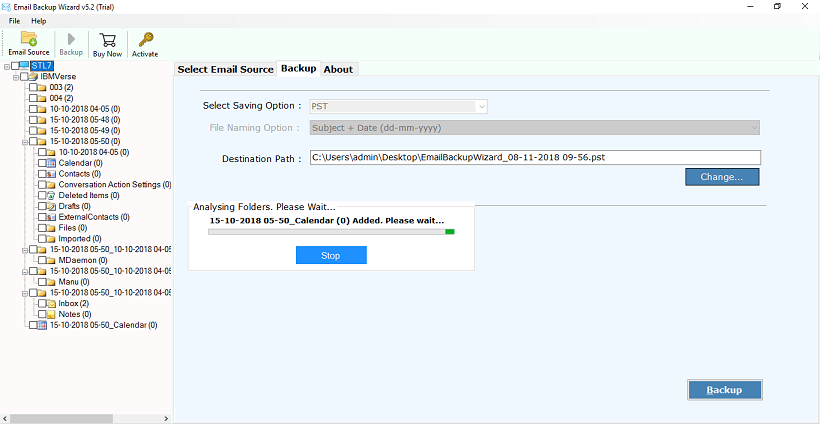 Select email folders which you want to import and choose Gmail from the saving options.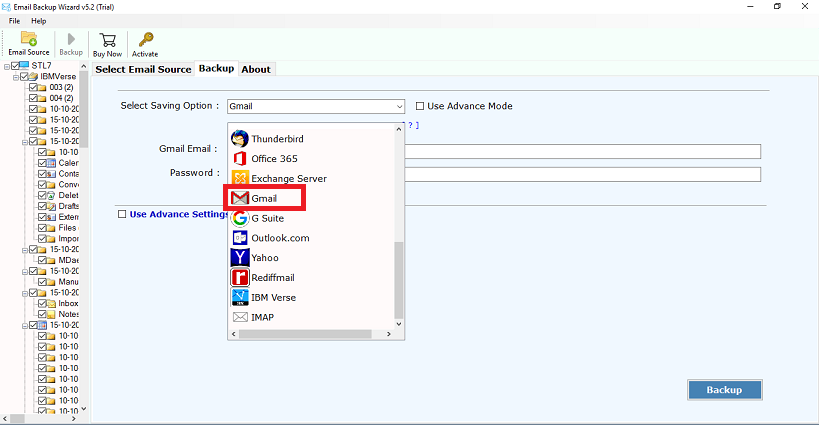 Now, enter the Gmail login details and click on the Backup button.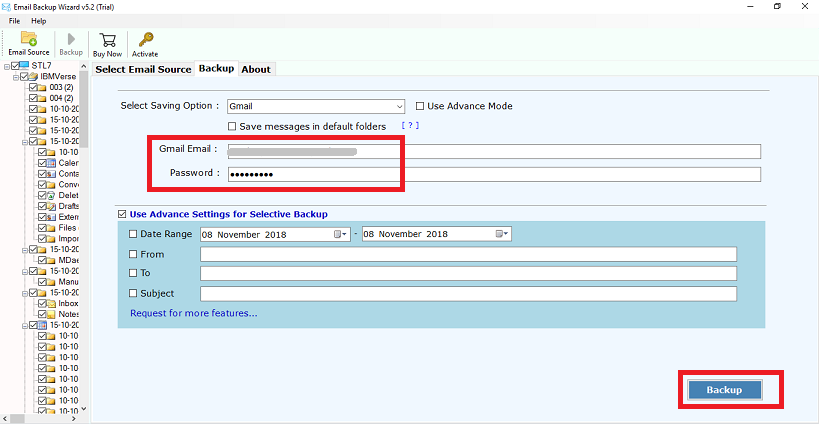 See the live process of IBM Verse to Gmail migration. It will take a few moments to complete the process.
The migration process has been completed successfully. In the end, a pop-up message will be displayed saying "Conversion completed successfully".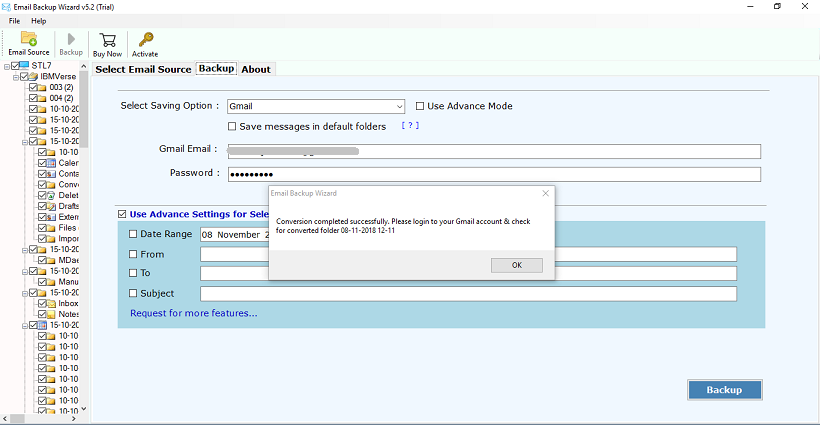 Now, login to your Gmail account and check the imported mailbox data.
Benefits of IBM Verse to Gmail Migration ToolThe software gives facility to import IBM Verse emails into Gmail account in a direct way without doing any extra formalities.
1. The backup tool migrates emails from IBM Verse to Gmail along with all respective attachments.
2. It allows the users to move IBM Verse email messages into Gmail account in bulk. You just need to select all email folders to perform bulk migration.
3. This IBM Verse to G Suite converter provides an option to save IBM Verse messages in default folders without altering any data.
4. To perform direct migration, the software asks only account credentials of both IBM Verse and Gmail account.
5. If you don't want to move complete email messages from IBM verse, you do not need to worry. You can easily migrate selective emails with the help of "Use Advanced Setting for Selective Backup" option.
6. During the migration process, the tool shows the live progress report and status for the user's ease.
7. During and after migration, the utility preserves all the formatting, layout and properties of emails in their original format.
8. No matter which Windows OS installed in your system. The software is operable with all available versions of Windows Operating System.
9. The IBM Verse migration tool does not need any external utility to transfer email messages from IBM Verse into Gmail. It is totally an independent software to accomplish migration activity.
Difference Between IBM Verse and Gmail
IBM Verse and Gmail both are popular cloud-based email services. Both the applications provide the facility to store emails, contacts, calendar data, attachments, and many other information. Both email services can be easily accessed from any location from any computer, laptop, mobile, tablet, iPhone, etc. with the help of internet connection and login credentials.
The main difference from IBM Verse to Gmail is that IBM Verse is business-based email hosting client and Gmail is personal email hosting client. IBM Verse is paid and Gmail is completely free of cost application. Gmail comes up with simple graphical user interface while IBM verse has a quite complex user interface. Gmail is launched by Google and provide many email and security features.
Bottom Line
In the above write-up, we have provided a step by step guide users can easily migrate IBM Verse to Gmail without any technical help or support. This backup software is known for giving accurate as well quick migration without affecting original formatting of mailbox data. You can also try the Demo version to check the working process of this Email Backup tool before investing money.