How to Convert MSG File to PST Format without Outlook
I am the legal lead of Intofestine Development Limited. I manage all legal data of the company. Recently, I joined a new team to make my project successful. One of my Newyork team members has sent me data in multiple MSG files. Both of us are Outlook users. But, I am having trouble managing MSG files one by one. It is a very time-consuming process. For this, I have tried various solutions. But still, I am not satisfied. Please suggest me some direct and automated solution to convert MSG file to PST ?

Macey, Sydney
If you are an Outlook user, you must be familiar with both PST and MSG file formats. Both files are very important for Outlook users used to store email data. But both are different in the management of email data. Recently, we got a query asking for a solution to convert MSG file to PST. So, here in this blog, we have given a complete solution to export MSG file PST.
Here you must be thinking why to involve the third-party when we have a manual option? Yes, you have the manual option. However, this only applies to a small number of conversions. It is not suitable to convert multiple MSG files to PST format. The manual process to migrate MSG to PST is very time-consuming. Also, data loss may occur or the email structure may not be preserved during the conversion. MSG File to PST Converter is an appropriate solution to convert MSG to PST Outlook. Download the MSG to PST Converter to easily add MSG file to PST.

How to Convert MSG File to PST ?
Firstly, run the utility to migrate MSG to PST and select the folder which contains .msg files.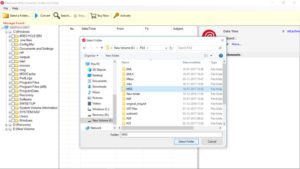 Now, check the complete preview of MSG files and select the emails you want to migrate into Outlook PST format.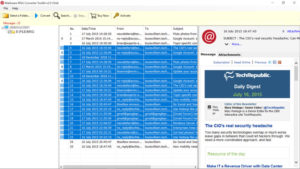 Here, select PST as the file saving option required destination path and click on the Convert button to import MSG to PST.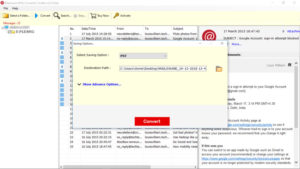 Now, MSG to PST Migration Tool will start the process to convert MSG file to PST.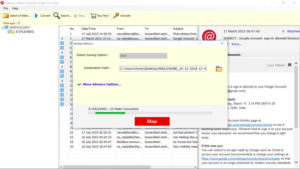 Features of MSG to PST Converter
The tool to convert MSG file to PST provides a complete migration with attachments in a few simple steps.
All email properties remain preserved even after conversion is performed.
The utility guarantees the user to preview emails in multiple styles along with attachments.
The utility to convert MSG to PST Outlook is an independent tool that can easily combine MSG files in PST format without installing Outlook.
Enable selective conversion of Outlook messages to PST format and manage the folder hierarchy
A great tool to import MSG to PST to support all Outlook editions i.e. 2016, 2013, 2010, 2007, etc.
Outlook and Its Files – PST & MSG
In the current world of email, Outlook is the first choice of users as their email desktop client. In total, more than 120 billion users avail the Microsoft Outlook application. But what makes Outlook the jewel in Microsoft Office Suite? Have you ever thought about this? It does not hit your head a little hard. Your result will surely end with this.
The outlook is a complete package of surprising features. The search option, grouping emails by topic that saves a lot of time, Recurring Meeting, many organizations manage the availability of their meeting room through Outlook and many others.
PST- It is a complete package from Outlook. It stores all Outlook data, including emails, contacts, calendar entries, tasks, notes, to-do lists, and more.
MSG – In Outlook, a single email message is saved in the MSG file extension. If the message contains an attachment, it will be stored in a separate folder. The MSG file contains the title, body, and message containing text in ASCII format. Users can manually create MSG files using a simple drag and drop method.
The Final Words
For those searching for the "How to import MSG to Outlook" query, we recommend the MSG Converter. The tool can convert MSG file to PST without any impact on your important data. So, this is really worth trying. Also, you can try the DEMO version available for MSG file to PST converter.