How to create 163 Mail Database Backup ? – Migrate 163 Emails into Various Formats
In this blog, we are going to discuss how to create 163 Mail database backup in an accurate way. 163 Mail is the largest mail provider in China. As we all know that crime is increasing day by day and we need to secure our data from the hackers. But creating a backup of email data is not an easy job to perform. So, to make it easy, we have come up with the email backup tool which provides the exact backup of 163 mail.
Reliable Solution to Create 163 Mail Database Backup
In order to create a backup of your important data, you need a reliable software. 163 Mail Email Backup Program makes the backup process easy and fast. It migrates multiple 163 webmail data in bulk mode. It is able to export unlimited 163 email data into multiple formats and email services like PDF, PST, EML, MBOX, Thunderbird, Windows Live Mail, Office 365, G Suite, Backup Gmail Emails, Yahoo, Outlook.com, and many more.
How to Backup 163 Emails Without Any Trouble?
In order to create 163 Mail Database Backup, first of all, Download, Install and Launch 163 Webmail backup tool. After that follow all the given below steps exactly to backup 163 emails:-

Select 163 option from the list of  Email Source. Enter the credentials of 163 email account and then click the Login button to migrate 163 emails.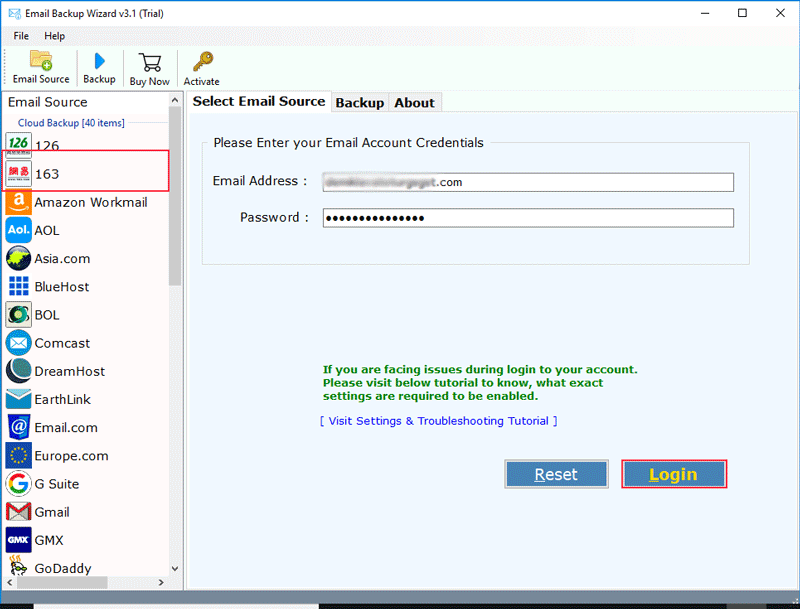 Select the required email folders and then choose Saving Option as per your need like PST, PDF, Office 365, Outlook.com, etc. Also, choose the desired File Naming Option to name the file and destination location to save the data at the required path.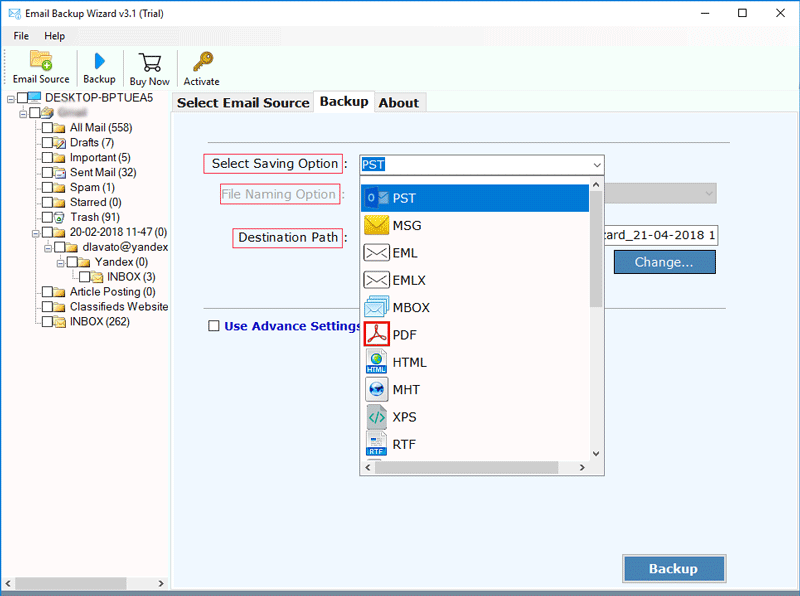 After checking all the options properly, click on Backup button to proceed the process for 163 Webmail backup.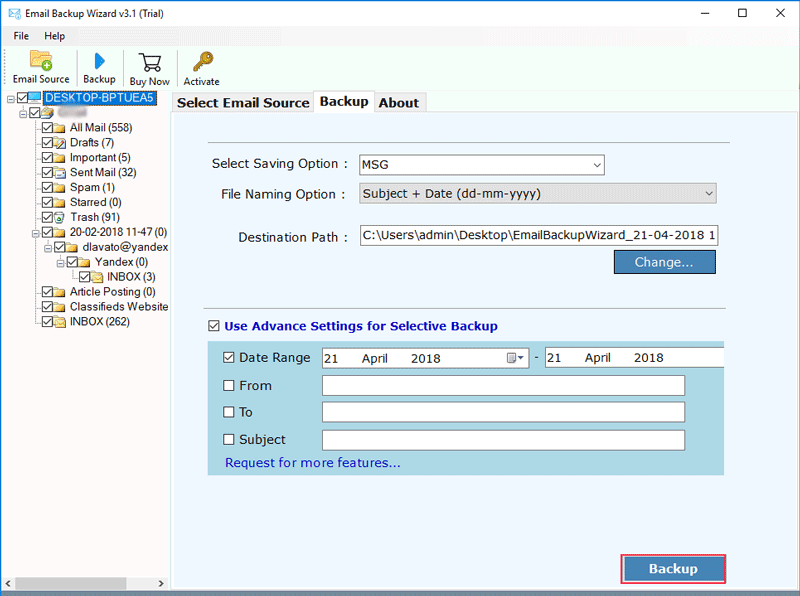 Now, the conversion is completed successfully. Now check the selected folder location to find resultant data.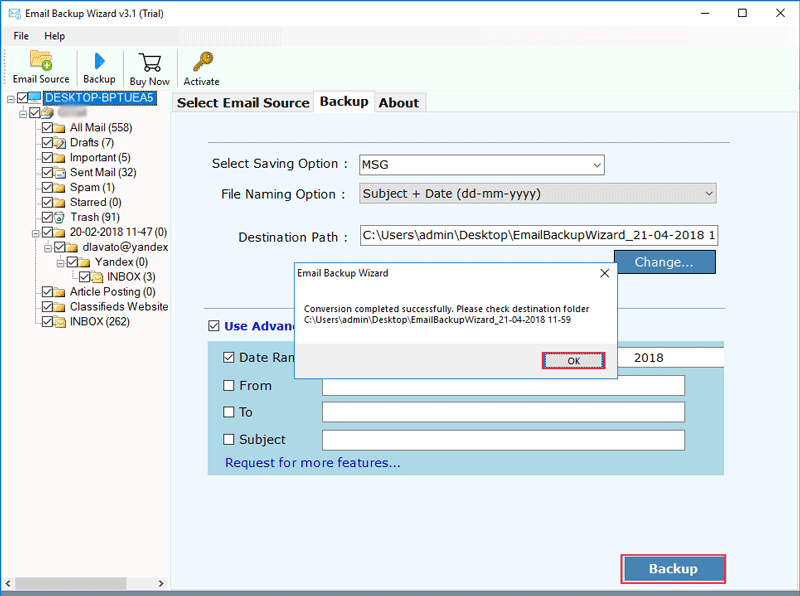 Why to Backup 163 Mail?
There are many reasons to take 163 Mail Database Backup. Taking the backup of data is recommended to get rid of the Hacking, Malware or Ransomware attack. If you have a backup of your data, then you can easily access it at any time in offline mode too. Users can also share and print 163 email data by creating backup in PDF file format. There is no need to worry about data corruption and accidental deletion if you have got a backup of data.
Why Choose 163 Webmail Backup for Creating 163 Email Backup ?
There are so many reasons to choose this Email Backup Wizard to export 163 emails. Some of them are described below
Supports to Export 163 Emails into Several Formats: The tool offers many file formats to export 163 email data into required formats. Users can easily transfer 163 emails to PDF, PST, MBOX, EML, EMLX, MSG, HTML, DOC, MHT, RTF, XPS, etc.
Migrate 163 Mail to Various Email Services: The software allows users to take 163 Mail Database Backup into multiple email services like 163 emails to Office 365, Gmail, Thunderbird, Windows Live Mail, Zimbra, Lotus Notes, Yahoo, G Suite, etc.
100% Virus or Malware Free: It is totally free from the risk of virus, malware or ads. This software to migrate 163 emails gives accurate result without showing any kind of error and there is no issue of data loss or corrupt.
Allows to Create Backup in Bulk: Using this tool, you are able to export 163 emails in bulk mode without wasting much time. It supports to transfer emails along with all the attachments.
Supports all Version of Outlook and Windows OS: Email Backup wizard is capable to export 163 emails to Outlook 2019, 2016, 2013 and other editions. It also supports all version of Windows OS i.e. 10, 8.1, 8, etc.
Unlimited Email Migration of 163 Webmail: This application gives facility to migrate unlimited 163 emails into your required platforms. So, easily migrate large numbers of emails without any limit or fear of data loss.
Conclusion
In this blog, we have mentioned easy trick to create 163 Mail Database Backup into the various file and email formats. 163 Mail Database Backup Tool is an excellent platform to backup 163 mail in bulk mode without losing original formatting of data. It always retains the integrity of data while creating a backup of 163 emails.