Backup Yahoo Mail to Outlook – Know How to Import Yahoo Emails to Outlook PST
Nowadays, almost every user keeps more than one email account from the same or different email application such as Yahoo, Outlook, and Gmail, etc. But the difficulties come when they want to use their accounts at the same time and same place. MS Outlook is the advanced email client application in which you can easily create or access multiple accounts at the same time. There are so many users who want to import Yahoo emails to Outlook account to get the advanced benefits of Outlook application. In this following blog, you will get the best methods to migrate Yahoo Mail to Outlook PST.
How to Import Yahoo Emails to Outlook?
A. Professional Approach
1. The first step is to download and install the Yahoo Mail to Outlook converter on your Windows PC.

2. Now, choose Yahoo from the list of email source and fill the login credentials of your account. Click on Login to connect.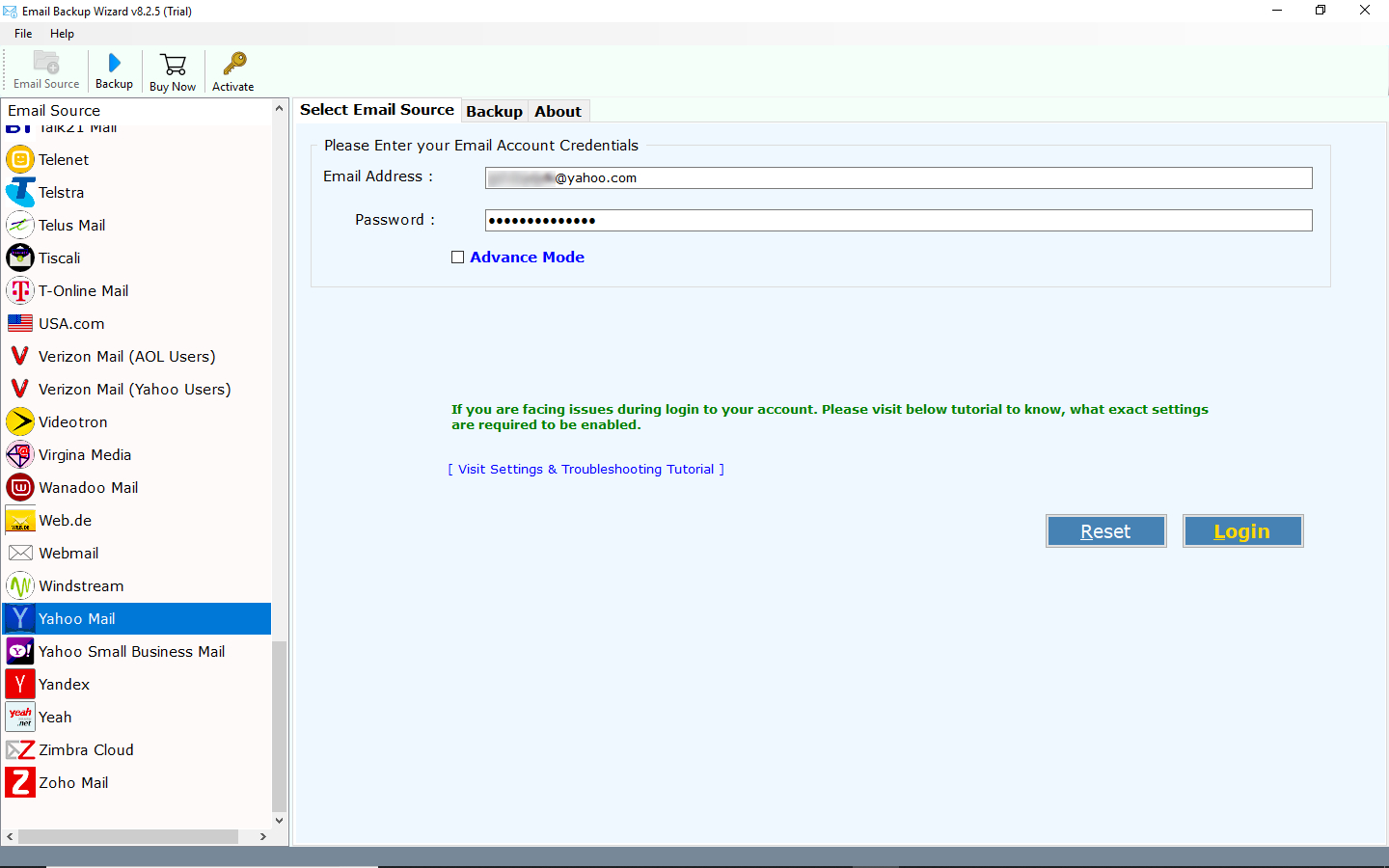 3. From the list of saving options, choose PST here as you want to export Yahoo to Outlook.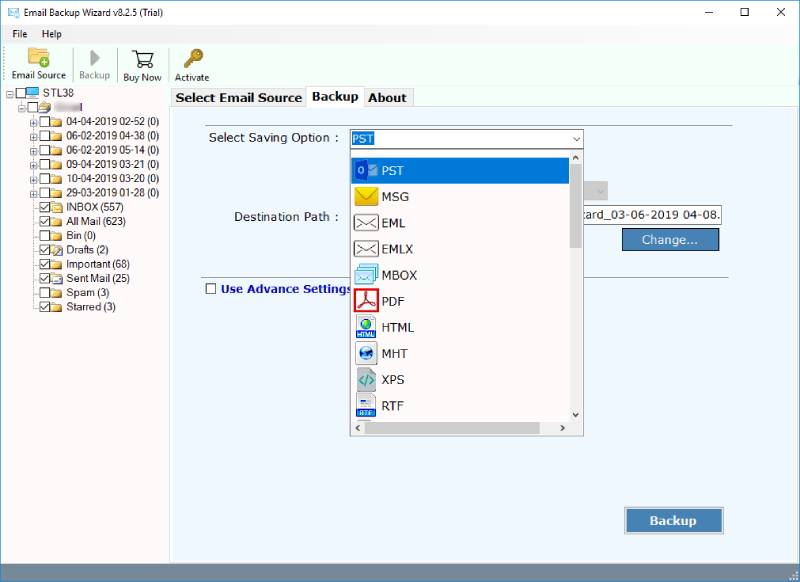 4. Now, choose the destination path and naming option to import Yahoo emails to Outlook PST migration. Now, the process will start soon.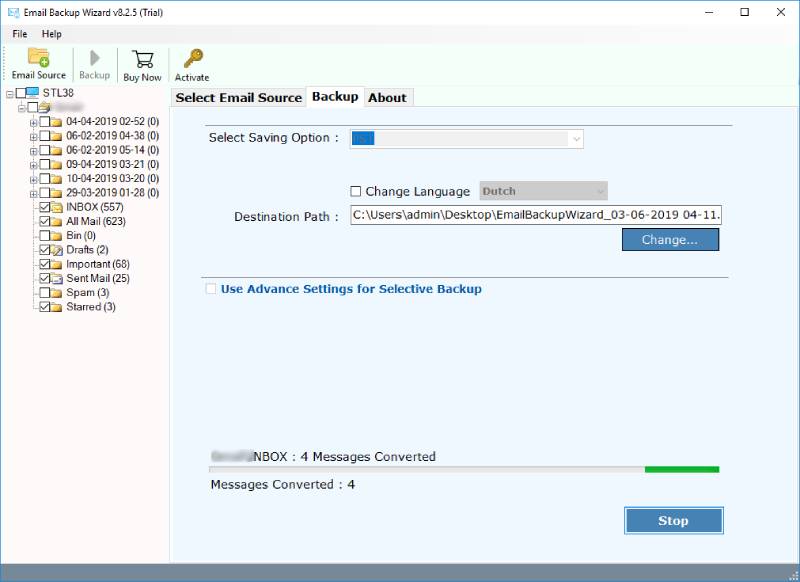 B. Manual Method
Microsoft Outlook application allows you to add the compatible email accounts. Using this technique, you can access the data from one place. To migrate Yahoo Mail files to Outlook, please follow the steps given below:
Open Outlook and from the "File" Menu select "Info" and then "Add Account">> " Manually Configure Server" Settings and then "Next" to switch from Yahoo Mail to Outlook.
Select "Internet Email" options then "Next" and enter the credentials of Yahoo mail account.
Enter Incoming Mail Server – "pop.mail.yahoo.com" and Outgoing Server "smtp.mail.yahoo.com
Select "POP3" and then the "More Settings" to converting the Yahoo Mail to Outlook.
Choose the Outlook Server and keep in mind that or make sure that you are the same settings as My "Incoming Mail Server" and my "SMTP Required Authentication" are verified.
Select the "Advanced" tab and type "995" for POP3 and for SMTP type "465".
Select SSL option and make sure that "This Server Requires an Encrypted Connection" is selected.
Now, click on "OK" button and then "Next">> "Finish" to complete the migration from Yahoo to Outlook.
Click "Exit" and restart "MS Outlook" and then select "Send/Receive" and select "Send/Receive All Folders"
After performing the steps given above, you can access your Yahoo Mail folders into the MS Outlook email application.
Limitations of Manual
As we can see that this manual process is very lengthy as well as time-consuming. Also, to import Yahoo Emails to Outlook manually, you need to have a piece of deep knowledge. There is no guarantee to get a complete and safe result to perform the migration on your risk.
On the other hand, to make the migration very easy and to overcome all the limitations of the manual process, it is recommended to use any third-party tool. One such solution is Yahoo Mail to Outlook Backup Wizard. It is a Windows-based application in order to create the complete backup of Yahoo Mail account. With this above-recommended software, you can safely bulk import Yahoo Emails to Outlook in few moments without losing a bit of information. The tool offers multiple benefits to make the migration from Yahoo to Outlook very easy.
About Yahoo and Outlook
Yahoo is a widely used and popular web-based email service. It was launched by an American company. Yahoo was the first and the most reliable application that comes up with lots of benefits such as drag and drop, addresses auto-completion and more.
On the other hand, nowadays, Outlook is the most trending desktop-based application used to store information like emails, attachments, contacts, calendars, tasks, notes, etc. With this application, you can access five email accounts at the same time.
Advantages of Yahoo Emails to Outlook Backup Wizard
Import multiple Yahoo Mail files to Outlook PST at once easily.
Download Yahoo emails to Outlook along with attachments.
Yahoo to Outlook Software is completely free from any risk.
Allows importing to archive Yahoo emails without losing data.
The tool is operable on every Windows Operating system.
No file size limitation imposed to perform the migration.
Outlook installation is not required for the conversion process.
Final Words
There are many email applications available to manage and organize emails such as Yahoo and Outlook. One question is always asked by the users that which is the best email provider. So, in the above blog, we have provided the best solution to import Yahoo emails to Outlook PST. We have also provided the manual as well as the expert way to perform the migration from Yahoo Mail to Outlook account. So, go with that solution which is suitable for you.