How to Import Yahoo Mail to Gmail Account Directly ?
In our daily life, email services do a great job. There are lots of email services available such as Yahoo Mail, Gmail, etc. So, almost every user asks a question that which is the best email provider. Yahoo and Gmail both are the most popular email client services. Gmail gives the opportunity and it also helps you to access your email service anytime. It provides unlimited storage capacity and has the number of things to explore in it. Gmail is more secure as when you using it with different IP Address then it requires you to verify your identity. Due to this, people decide to import Yahoo Mail to Gmail very often. In this article, we have explained a direct and simple solution to convert Yahoo Mail to Gmail very efficiently.
Solution to Convert Yahoo Mail to Gmail 
The Yahoo to Gmail Migration Tool is a professional approach to import mail from Yahoo to Gmail. With this utility, any user can migrate Yahoo Mail to Gmail without any external help. You can import Yahoo Mail to Gmail effortlessly by following just a few simple steps. Firstly, download the Yahoo to Gmail backup tool.

Use the safest Email Backup Software Program in order to import unlimited Yahoo Mail files to Gmail at once without losing information. It is a Windows-based utility that does not require any supportive application for the migration. With this tool, you can easily migrate archive Yahoo emails to Gmail along with attachments. Gmail to Yahoo tool is completely free from any type of risk.
How to Transfer Yahoo Inbox to Gmail?
1. Firstly, run Yahoo to Gmail Backup Tool and select Yahoo from the list of email sources. Enter the Yahoo Mail credentials and click on the Login button.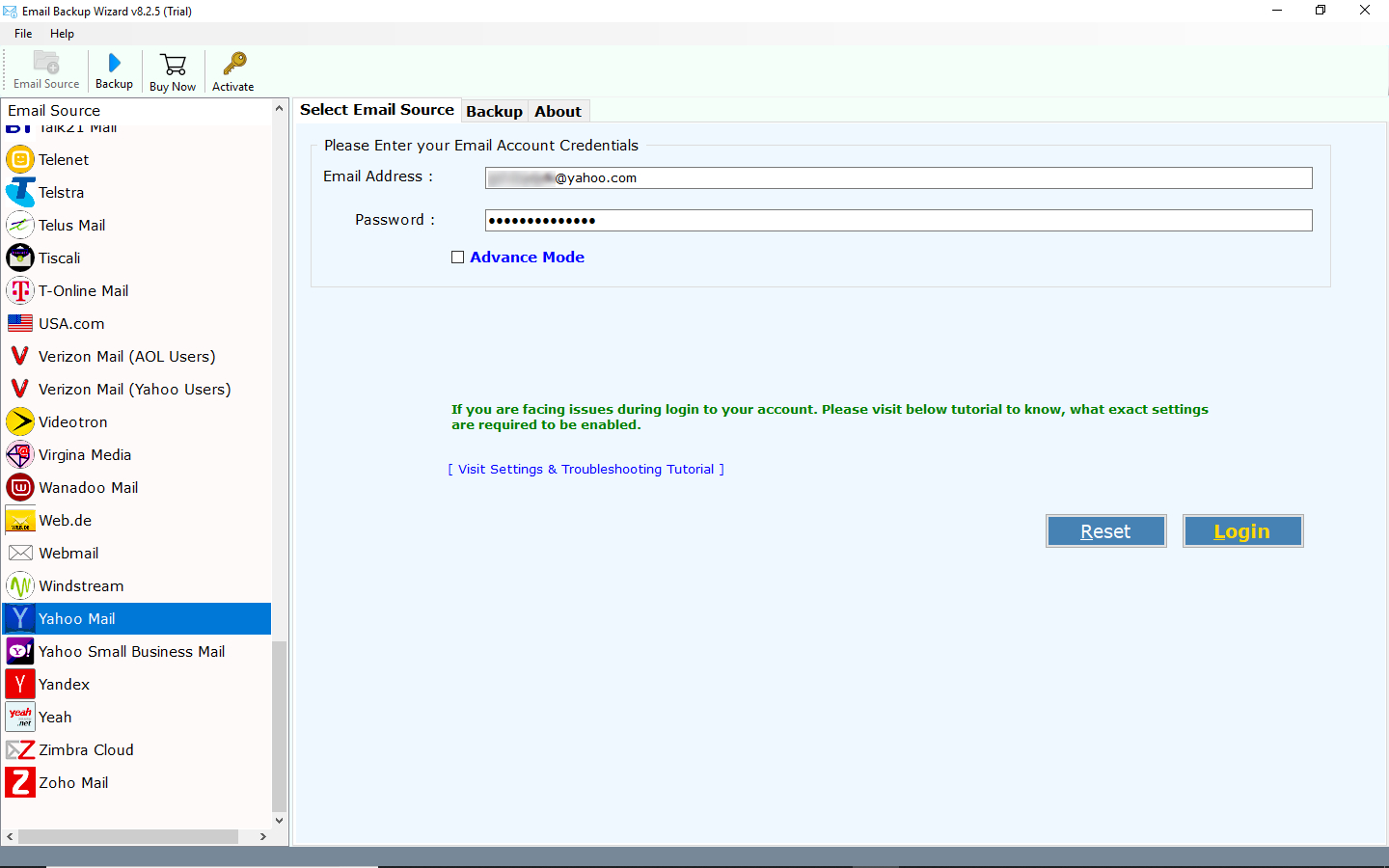 2. Now, choose the email folders for Yahoo to Gmail migration. Select Gmail as the file saving option.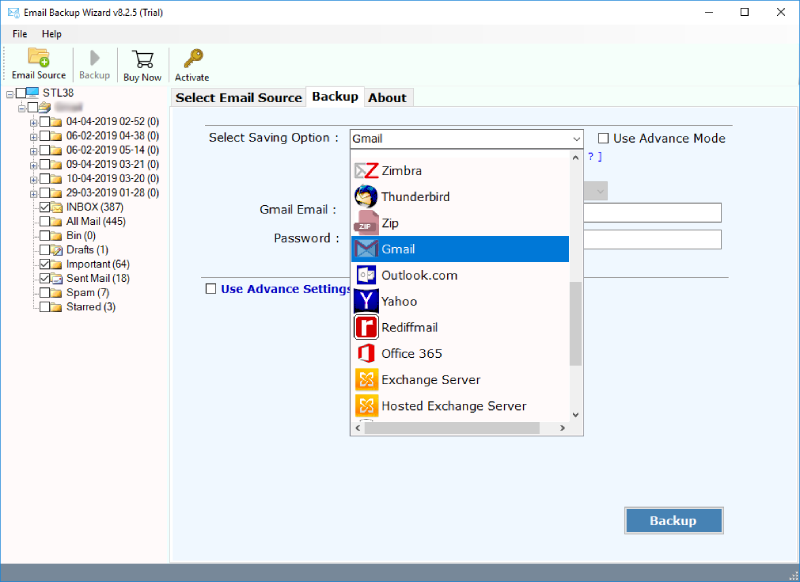 3. Now, enter the login credentials of your Gmail account.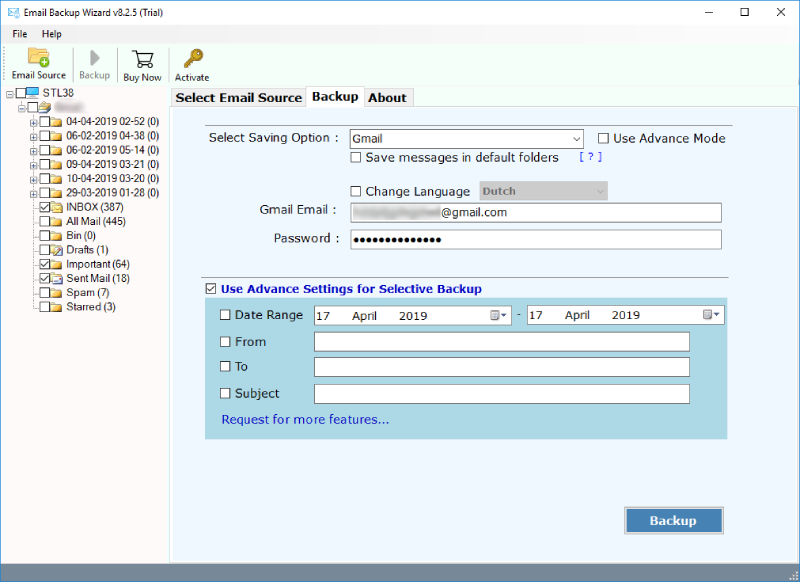 4. At last, click on the Backup button to begin the Yahoo Mail to Gmail backup process easily.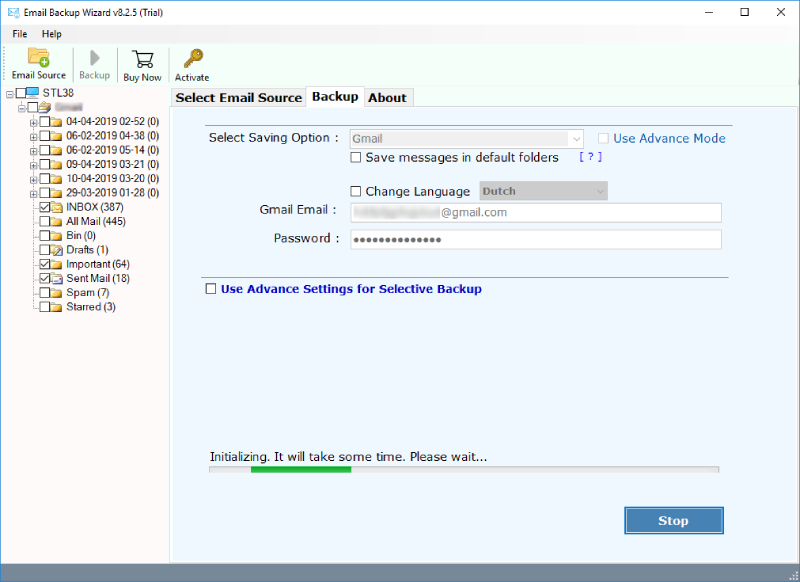 Difference between Yahoo Mail and Gmail
Gmail is offered by Google and Yahoo Mail is offered by Yahoo.
Google is rather a very big company which owns a lot of sites and Yahoo is smaller in compared to Google.
Gmail can be used with Google Docs, YouTube, etc. and the Yahoo Mail can be used with Yahoo Messages, Flicker etc.
Gmail spam feature is more powerful than the Yahoo spam filter.
Gmail provides the free of cost POP access and email forwarding but Yahoo Mail doesn't offer free of cost POP access.
These all are the main differences between Yahoo Mail and Gmail account. They both are very popular and free of cost applications.
Why Choose Yahoo Mail Instead of Gmail?
1. Interface: Gmail has a very simple graphical user interface in comparison to Yahoo Mail.
2. Flexibility with Attachments: Gmail email client application shines is in the use of email attachments. A person whey he/she once did with the e-mail message, is also able to safely, quickly and easily put up as many email attachments as needed. Yahoo requires you to go to the separate screen in order to put up email attachments, and you can only put up 5 without being required to add more boxes.
3. Impact of Brand: One biggest reason for Gmail is the fact that Gmail is considered as the more "professional" and secure e-mail services. Users have the strong belief that Gmail is the more credible of the two e-mail services and, due to first impressions being so important, Gmail is a clear winner in professional credibility.
4. Folder Organization: Gmail application provides better folder creation and organization. It allows you to label folders which keeps all the folders in the approximate same arena. Yahoo Mail account allows users to label and organize the folders how you like making the mail system better for those who require large amounts of folders that can be easily accessed.
Advantages of Yahoo to Gmail Converter
Import multiple Yahoo Mail to Gmail account at once easily.
Download Yahoo emails to Gmail along with attachments.
The tool is helpful to import archive Yahoo emails to Gmail.
No file size limitation imposed on this professional Yahoo to Gmail backup software.
Download and run this application on any Windows platform.
This software to migrate Yahoo Mail to Gmail is completely free from any type of risk and virus.
External application is not required to backup Yahoo to Gmail.
Final Words
If you are a Yahoo user and want to switch from Yahoo Mail to Gmail account then in the above article, we have provided the best solution to accomplish this task. It is the safest utility to import Yahoo Mail files to Gmail account without losing a bit of information.